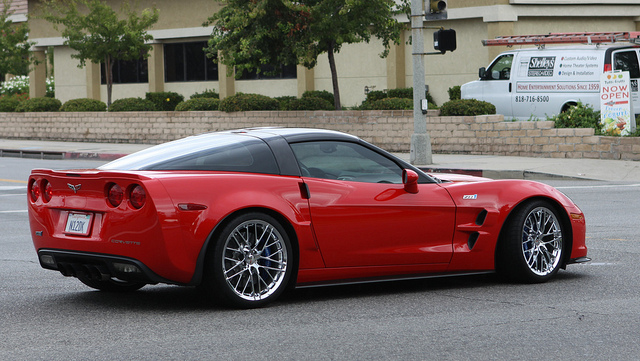 2. Chevrolet Corvette ZR1
The 2013 Chevrolet Corvette ZR1 is the most powerful model of America's most famous sports car ever. An adaptively responsive suspension, a complex multi-stage traction control system, an aluminum and carbon fiber body composition for light weight, and the eight-cylinder, 6,200-cc engine tuned to put out 638 horsepower allow the coupe to accelerate from 0 to 60 miles per hour (mph) in 3.8 seconds to a top speed beyond 200 mph.
ZR1 has a six-speed manual transmission with an upgraded flywheel nearly 10 ounces lighter than those in previous models. The Magnetic Selective Ride Control adjusts shock-absorber damping according to either tour or sport mode automatically adjusted to driving conditions and dynamics for best handling.