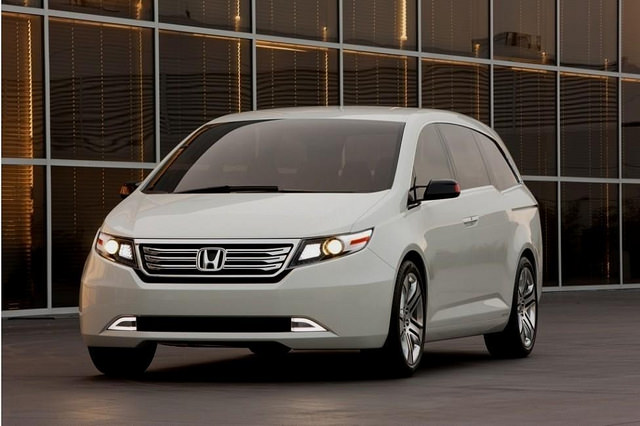 2. Honda Odyssey Minivan
The Honda Odyssey has been a favorite family car since 1995, when it was first introduced to the United States. Now in its fourth American generation, the Odyssey has low auto insurance rates because of its incredible safety. It has been a top safety pick by the Insurance Institute for Highway Safety for years for its rollover sensing, front and side airbags, daytime running lights, and electronic stability control. If you are in an accident, the Odyssey will be almost as safe as a tank, which reduces insurance claims and thus premiums.
These features have earned the Honda Odyssey a five star safety rating from the Highway Traffic Safety Administration as well. If you want to save even more, choose the base LX version over the EX upgrade, which costs slightly more to insure.